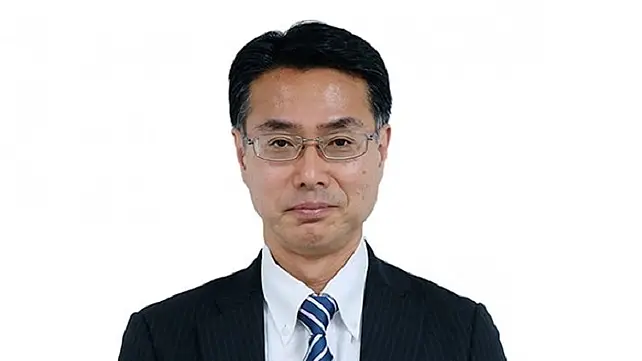 Atushi Ogata, President, MD & CEO, HMSI
Honda Motorcycle & Scooter India (HMSI) is likely to launch its new 100cc entry-level motorcycle next year and not in end-2022 as planned earlier.
Atushi Ogata, President, MD & CEO told Mobility Outlook that it was important to sync the launch timing with the new emission norms (BS6 Phase 2) which kick in from 2023. All the background work, including promotions and network outreach, for the new Honda 100 cc bike had already been completed in April.
From HMSI's point of view, the 100cc motorcycle segment has tremendous potential and its erstwhile ally, Hero MotoCorp, continues to be the market leader here with its Splendor.
EV Plans
As for its electric foray, Ogata said the company was exploring various options for India. "We have had some discussions and think we will introduce electric mopeds (below 50cc) first," he added.
HMSI is keen to ensure that its electric offering is equipped with the best safety standards. Ogata reiterated that the company would also continue to focus on the ICE (internal combustion engine) space where new engines will emit less and assure more mileage. At the recent Honda CB300F launch, he had reiterated that the Activa scooter brand could be comfortably sustained for the next five years.
PS Market Research forecasts that annual sales of electric two-wheelers in India will reach 1.08 million units by the end of 2025 in India translating into a value of over $1 billion.
No 1 Is Not Priority
Ogata said being the No 1 player was not a priority for HMSI. "Market share is just a result of our efforts and decided by customers. We do not have any KPI in our business plan to be the number one OEM," he added.
Hero MotoCorp registered 294,864 two-wheelers in August 2022 (as per Vahan Dashboard Data) with HMSI just a tad behind with 279,025 units. Whether the scales will tilt in the coming months remains to be seen. Hero, meanwhile, is gearing up for its debut electric two-wheeler launch next month.
Also Read
Will Scooter Sales Outnumber Motorcycle Sales In India?