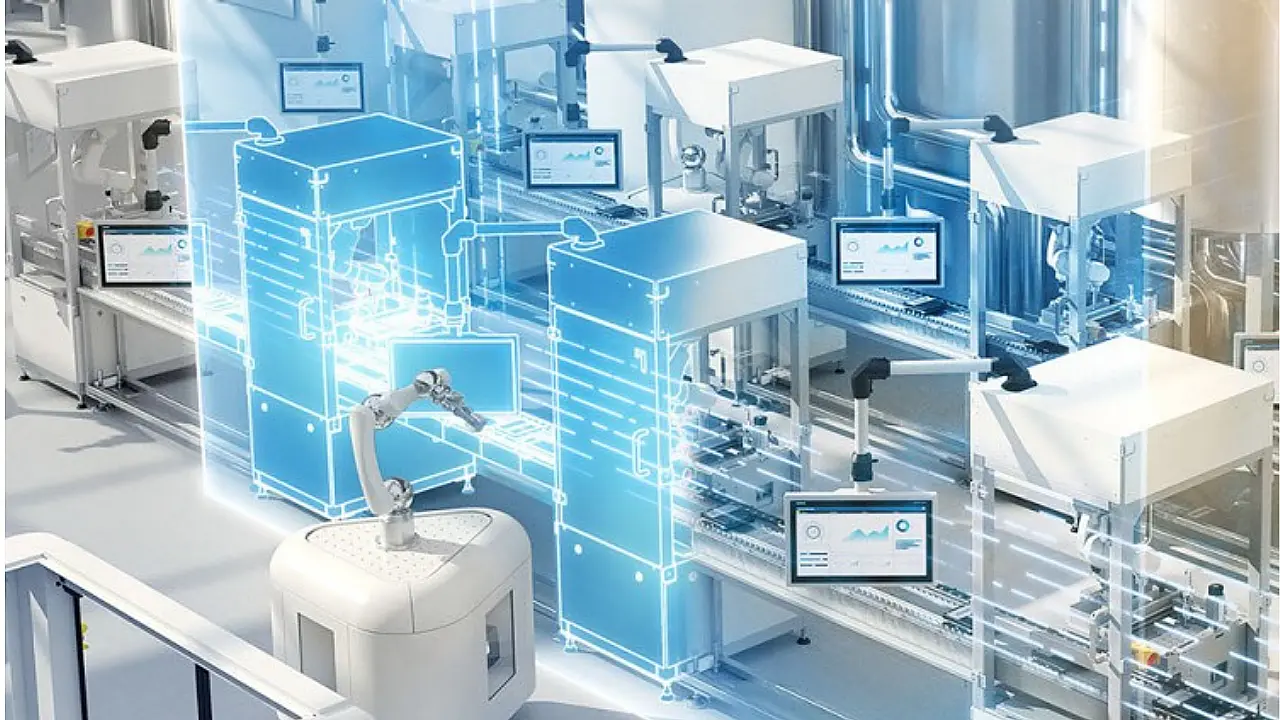 Rising demand for better performance and control and increasing adoption of new digital industrial technologies such as the Industrial Internet of Thing (IIoT) is expected to propel revenue of the global industrial automation software market to reach $ 60.83 billion in 2028.
According to the recent report by Emergen Research, the global industrial automation software market has reached $ 33.54 billion in 2020 and is expected to register a 7.8% CAGR during the forecast period.
Rising demand for Supervisory Control and Data Acquisition (SCADA) software for industrial automation is one of the major factors expected to drive market revenue growth, the report said.
In addition, increasing use of cloud services across small- and medium-sized businesses to more efficiently manage automation processes is expected to open up opportunities for industrial automation software providers and, as a result, boost revenue growth of the market.
However, concerns regarding the data security of industrial automation software are primary factors expected to hamper revenue growth of the industrial automation software market. Though automation software provides advantages, including ease of deployment and cost-effectiveness, security problems appear if cloud-based deployment approaches are utilised. Several small- and medium-sized businesses use public cloud services due to low cost. This further increases the risks of security breaches and potential cyber-attacks.
Major companies operating in this space include Siemens, Hitachi, General Electric Company, Honeywell International, SAP, Schneider Electric, ABB, HCL Technologies, Rockwell Automation and Parsec Automation Corporation.
The COVID-19 pandemic led to the downsizing of various businesses and negatively impacted the growth of the industrial automation software market. Many small- and medium-sized enterprises are unable to afford the large investment needed for deploying automation for processes. Therefore, new strategies with the objective being on the rapid recovery of losses as restrictions have been lifted and more mobility and functionality resume.
Trends, Innovations
Integration of new technologies, including Artificial Intelligence (AI) and Machine Learning (ML) with automation software, is a significant factor in adopting automation software and services. SCADA software is used across various industries to control and monitor different processes in industries. SCADA software allows users to make smarter decisions by interacting with local machinery through Human Machine Interface (HMI) and Programmable Logic Controllers (PLCs).
According to Emergen Research, North America is expected to register the fastest revenue growth rate during the forecast period. Key factors contributing to this growth rate are increasing initiatives across various industries for boosting digitalisation and adoption of automation technology in countries of the region.
Courtesy: Emergen Research. NB: Photo is representational; courtesy: Siemens.