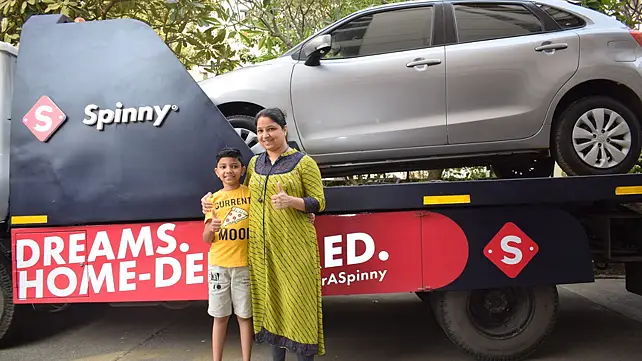 Used-car buying and selling platform Spinny found that 57% of car buyers on its website were first time car buyers during the April to June 2022 period. The platform witnessed 44% digital transactions hinting towards increased inclination among customers towards digital mediums of buying a car in the country. The majority of Spinny's car buyers are between 30 and 40 years of age. The boost in demand for used cars is due to a number of factors, including personal mobility needs, economic factors, and the acceptance of used cars, noted Niraj Singh, Founder & CEO, Spinny.
He said, "Today, a car is no longer merely a novelty, but is increasingly being regarded as a necessity in urban areas of India.'
Among favourite brands, Maruti, Hyundai, and Honda take the top podium. Hatchbacks are the most popular model type, followed by sedans and SUVs. Three of the most preferred car models are the Hyundai elite i20, grand i10 and Maruti Suzuki Baleno. Colours like white, grey, and silver, specifically in that order, are among Spinny buyers' favourites.
Spinny Max premium cars are governed by brands such as Mercedes, Audi & BMW & the preferred car models are Mercedes C class, BMW 3 series & Audi Q3. Colours like white, grey, and black, specifically in that order, are among Spinny Max buyers' favourites.
Also Read