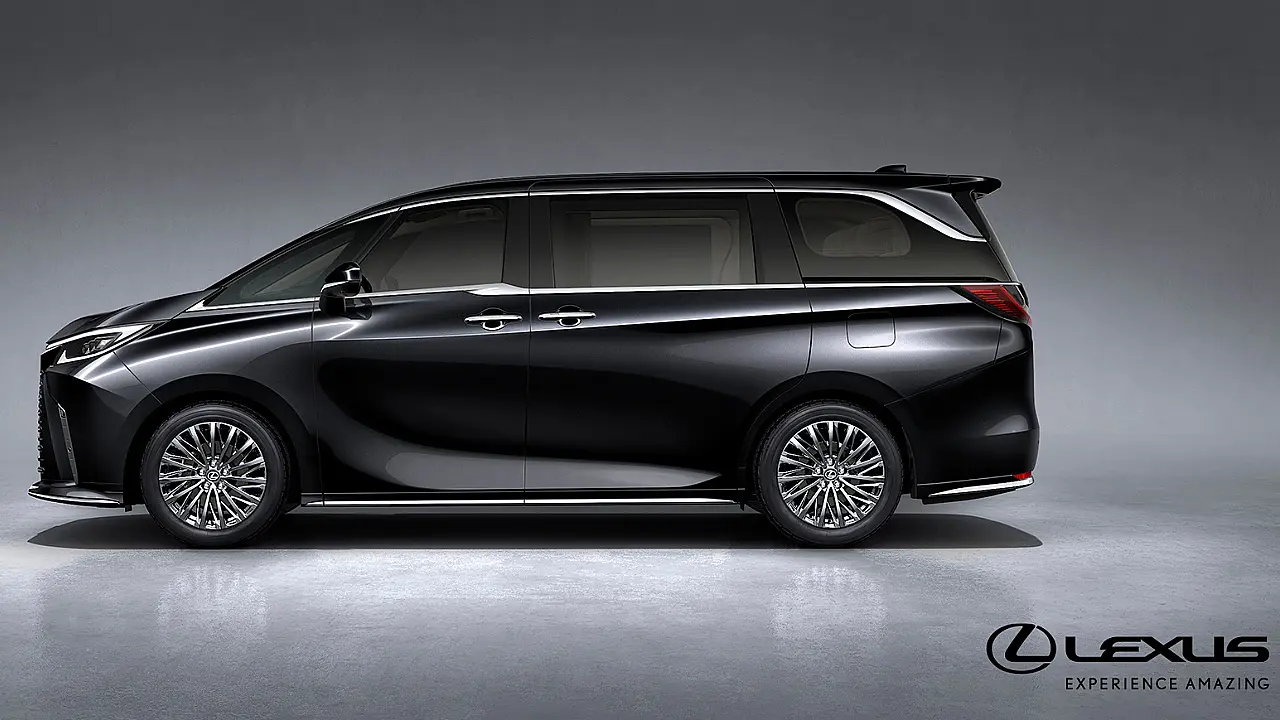 Lexus India has commenced bookings for its ultra-luxury people mover, the LM (Luxury Mover), in four- and seven-seater options. The vehicle is based on Toyota's GA-K platform, which also underpins the Toyota Vellfire. The launch of the product is slated for later this year.
The new LM comes with a wall between the driver and passenger area, airline-style recliner seats, a 48-inch TV, a 23-speaker surround-sound audio system, and pillow-style headrests in four-seater form.
Fold-out tables, heated armrests and ottomans, USB ports, wireless phone chargers, reading lights and vanity mirrors, a fridge, rear glove boxes, and an umbrella holder are also included in the LM's rear cabin. Lexus also provides a dimmable glass divider panel that can be lifted and lowered for privacy.
In addition, the vehicle also has a new voice control option for the rear passenger, which allows them to issue commands such as closing doors or regulating the temperature. A two-part sunroof is also available on either side of the overhead console. Rear passengers can additionally change the climate, seat functions, interior lighting, window blinds, and music settings using a separate smartphone-style control panel.
The MPV also has noise-reducing wheels and tyres, as well as active noise management, which reduces sounds detected by a microphone while driving. Drivers also get a digital rear-view mirror, a panoramic-view monitor, a digital infotainment system, digital dials, and a suite of ADAS functions.
Naveen Soni, President, Lexus India said this is a new category for Lexus in India. "The fact that we received an overwhelming response for the previous generation LM showcased at the Auto Expo earlier this year only reaffirms our commitment to delivering exceptional experiences. The LM will present a new standard for ultra-luxury mobility in the industry," he added.
Also Read