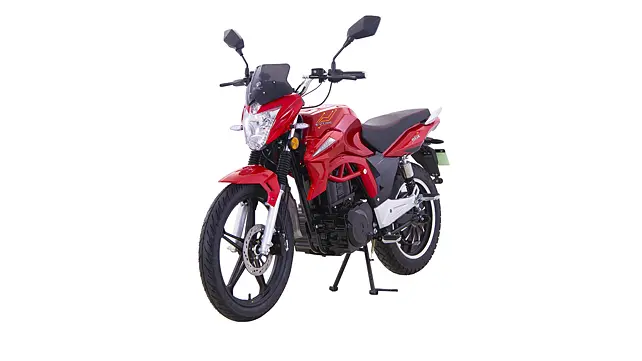 Representational Image
Estimates from the India Emissions Model of the International Council for Clean Transportation (ICCT) indicate that two-wheelers accounted for 70% of petrol and 25% of oil consumption from road transport in 2021. India's dependence on fossil fuels will more than double by the year 2050 if the current trends continue.
According to a recent report by the NITI Aayog and the Technology Information, Forecasting and Assessment Council (TIFAC), there is a possibility of 100% penetration of electric two-wheelers in the Indian market by FY26-27.
I V Rao, Senior Visiting Fellow, TERI, said, "Two-wheelers in India have always been considered as the key vehicle segment, where EV transition could take place faster than in any other segment. This is due to several reasons – low dependence on public charging stations, comparatively low vehicle price due to FAME-2 and State incentives, rising purchasing power of consumers and very low operating costs. The growth in this segment is also largely driven by newcomers in the auto industry, focusing on technology-based, user-centric solutions."
A faster transition to e-mobility in the two-wheeler segment, as per Rao, would lead to a significant impact on petrol demand, eventually lowering import dependency and emissions. Moreover, higher penetration of EVs in this segment will have a significant positive impact on the environment and air quality, besides yielding user cost savings. ICCT is of the view that achieving 100% electrification of new two-wheeler sales by 2035 can lower India's cumulative petrol demand by more than 500 Million Tonnes of Oil Equivalent and associated costs by over $740 billion between 2020 and 2050.
Shikha Rokadiya, Researcher (Consultant), ICCT, said, "From a pollution standpoint, India has made some bold policy moves in the past decade, including transitioning to BS-6 emission standards. This has arrested the rise in air pollution to a considerable degree. However, with increasing volumes of vehicles on the roads, PM and NOx emissions from two-wheelers will continue to rise despite such standards being in effect. In view of this, large-scale electrification of two-wheelers is the most cost-effective pathway for bringing exhaust emissions to near-zero."