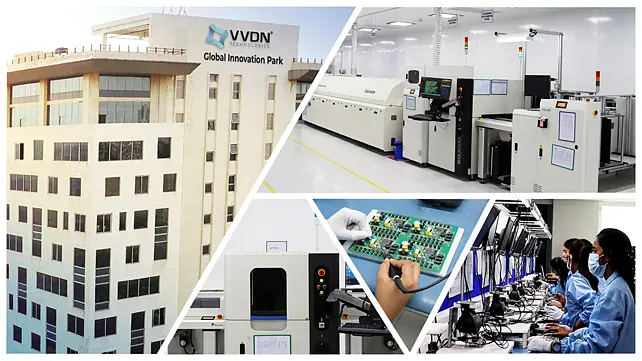 VVDN, a provider of product engineering, manufacturing, digital services and solutions, has unveiled its plan to expand in Europe under its new leadership. The company, which already has a footprint in the US, Canada and APAC region, is focussing on achieving revenue of $500 million in the next three years from Europe region.
The company intends to work with OEMs from the automotive and EV verticals. It will also be working on solutions for 5G Telecom, Datacenter, Networking, Wi-Fi, Vision and Cloud Space. VVDN is known for the intellectual properties it develops and holds licenses for.
Amit Saharan, VP- Business Development Wireless, Vision and IOT, Europe, VVDN, said, "We are excited to bring VVDN services to OEMs and System Integrators in Europe. Further our experience, expertise and solution accelerators in vision cameras, automotive and Cloud Space will help our European customers in their next-generation product design, development and manufacturing.'
VVDN's India HQ is located at Global Innovation Park, Manesar, Gurugram, India, and its North America HQ is located in Fremont, CA, USA. The company has ten product design and engineering centres in India.