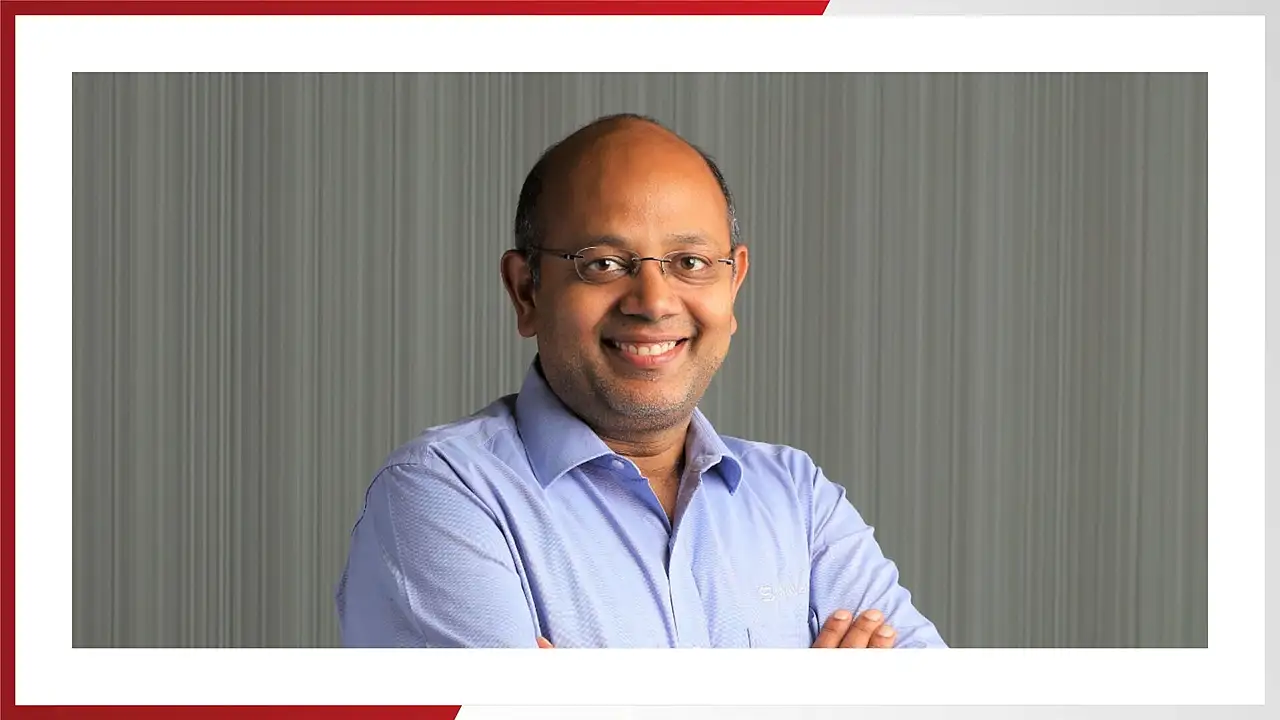 Founded in 2009 followed by bagging Google as its first client in 2011, MoveInSync is an intelligent employee transport system that organises the way people reach their office.
Whether one commutes from afar, reaches office at a different time-schedule or if it is women commuting back home at odd hours, MoveInSync's algorithm sorts out the travel schedule and offers a solution for each case. Log in the mobile application, select your timing and let the software do the rest.
Deepesh Agarwal, Co-Founder of MoveInSync, had earlier worked with Motorola for the US Department of Transportation which gave him valuable insights on intelligent transportation systems. Keeping in mind India's unflattering record in road deaths, he began working on the idea of transportation safety in this part of the world.
"Both Akash Maheshwari and I as co-founders of MoveInSync wanted to do something for India's transportation space. We didn't start by reducing the number of deaths but the traffic on the road instead," said Agarwal. They began talking to corporate employees to better understand the dynamics of commuting and carpooling in congested cities.
MoveInSync was the result of this deep research and now ferries over 5 lakh employees daily. On board are Athera Venture Partners. Saama Capital, Qualcomm Ventures and Nexus Venture Partners as investors and the company has raised around INR 60 crore of capital till date. The clientele already includes Google (which was the first client for MoveInSync), Amazon, Oracle, Infosys, HCL Tech Mahindra, etc to name a few.
"We are not trying to replace Ola or Uber but catering to company-sponsored corporate transportation. Corporate offices which work 24x7 and offer cabs and buses to their staff can benefit from our solution. Some clients use our software solution and others the end-to-end services," said Agarwal.
User-Focused Solution
MoveInSync schedules optimisation algorithms for employees, decides the number of vehicles required and then offers the best pickup times thereby reducing road congestion. It is a time prediction engine to ensure that users across different locations reach their workplaces at the required timings, be it morning afternoon or even late evening.
Features are also in place for greater security of women especially at night travel. "If a woman is the last to be dropped at night, there is a security guard in the vehicle. The employee concerned needs to acknowledge has an option to raise an SOS alarm if the vehicle stops for over three minutes. A different alert will indicate that the cab she is travelling in has stopped at a place which is not a designated home," explained Agarwal.
MoveInSync works on artificial intelligence, data science and data analytics. The company has been working on this platform for the past decade to offer a fool-proof solution. Today, it has a record of 99% on-time arrival; the algorithms are precise and some predictions are even better than Google.
Drivers and fleet partners, meanwhile, have been trained in vehicle compliance extensively to understand the scheduling system. "You can't use drivers with a track record of over-speeding and rash driving since our premise is safe and reliable transportation," said Agarwal.
At present, Bengaluru, Delhi NCR, Mumbai, Hyderabad and Chennai account for 80% MoveInSync's INR 500 crore business. Electric vehicles take up 8% of its portfolio and the goal is to increase it to nearly 20% this year. Beyond India, the company is present in the Philippines, South Africa and Sri Lanka.