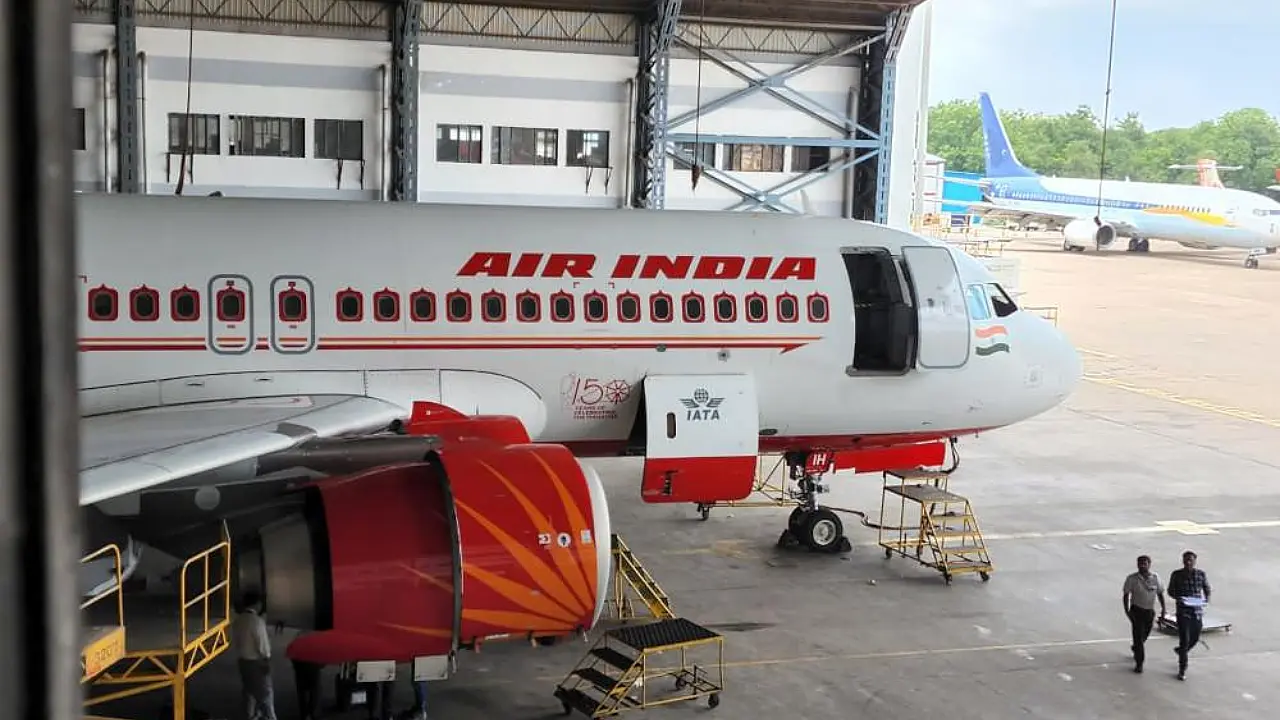 Indian MRO sector for defence and aerospace has a huge potential to grow in the ongoing decade, Bharat Malkani, President, MRO Association of India and Chairman, Max Aerospace, has said.
Addressing the 10th MRO Forum held in New Delhi on Thursday, Malkani said if the target is met, the country will see a total of 1,000 aircraft in the next two years, up from the current 700. As a result, MRO revenues will rise from $2.3 billion today to $5 billion in the next three to five years, with a CAGR of 20%.
However, in an interview with Mobility Outlook, the President of the MRO Association of India stated that 80% of the country's MRO requirements are currently imported. "We have nearly an 80% import aspect that we need to deal with first, it's our first hurdle," Malkani explained.
The industry is undoubtedly trying to invest billions of dollars in finding a way around this, he said.
Meanwhile, Rohit Tomar, Managing Partner, Caladrius Aero, told Mobility Outlook that MRO sector growth will happen in two parts. To begin with, the airline's MRO spending is expected to grow at a rate of 10% to 12%. While the MRO business revenue is currently around 8%, it is expected to exceed 50% in the next eight to ten years due to initiatives taken by Adani Defence Systems and Technologies (ADST) and other like-minded entities. Notably, ADST has recently signed definitive agreements to acquire Air Works for an enterprise value of INR 400 crore.
Furthermore, the required skilled manpower in manufacturing and understanding maintenance for the MRO sector is available in India, which Tomar attributes to the automobile sector, adding that "we have all the infrastructural capabilities and the capital."
However, the only impediment to the sector's growth at the moment is the lack of regulatory approval, he added. Unlike other countries, India has a distributed process for MRO companies to obtain OEM approvals.
"That is the reason why we've not been able to increase capabilities. Government intervention and regulations are the only missing piece which needs to be addressed," the Caladrius Aero Managing Partner opined.
Malkani, on the other hand, believes that the only current pain point for the MRO sector is the need for additional airport infrastructure. He added that the Government should release more properties and lands for MRO.
Globally, MRO is seen as a mandatory part of every airport development as it ensures air safety. But in India, MRO is not mandatory at airports; the MRO association is in continuous talks with the airports around the country.
Malkani further added that, in this scenario, the Government of India has a huge role to play as they are the largest operator of airports in India through the Airport Authority of India (AAI).
The President of the MRO Association believes that once AAI mandates MROs at airports, private players in the industry will quickly follow suit as a domino effect.
Pool Of Opportunities Ahead
Recently, the establishment of a new military aircraft production facility in Vadodara, Gujarat, created a buzz around the country as it is indeed a landmark moment for India's defence private sector.
According to the Ministry of Defence (MoD), "The project offers a unique opportunity for the Indian private sector to enter into technology intensive and highly competitive aviation industry. It will augment domestic aviation manufacturing resulting in reduced import dependence and expected increase in exports."
With this development, Malkhani believes that many commercial aircraft will be manufactured in India in the near future. "We need to build an ecosystem for five years before we can build a genuine factory," he says.
However, he believes that we might be able to do component or small system manufacturing within the next two to three years, depending on our level of policy to allow bilateral trade.
Meanwhile, for the complicated systems, India has to develop its own IP. The MRO Association President noted that it is unlikely for foreign comapnies to share their IPs for free and if they charge of their IPs, then that may not be viable for the Indian companies.
Sharing a consultant's point of view, Tomar noted that the next five years' outlook for the sector will depend on how AIESL performs.
He stated that India has sufficient airframe capabilities to meet demand. "With IndiGo's five hangars, the total hangar bay capability is very much in line with the demand that we will have at least for the next five or six years," Tomar said. However, he added that India needs to improve its component and engine maintenance.
Also Read
Indian MRO Sector On A Digital Charter