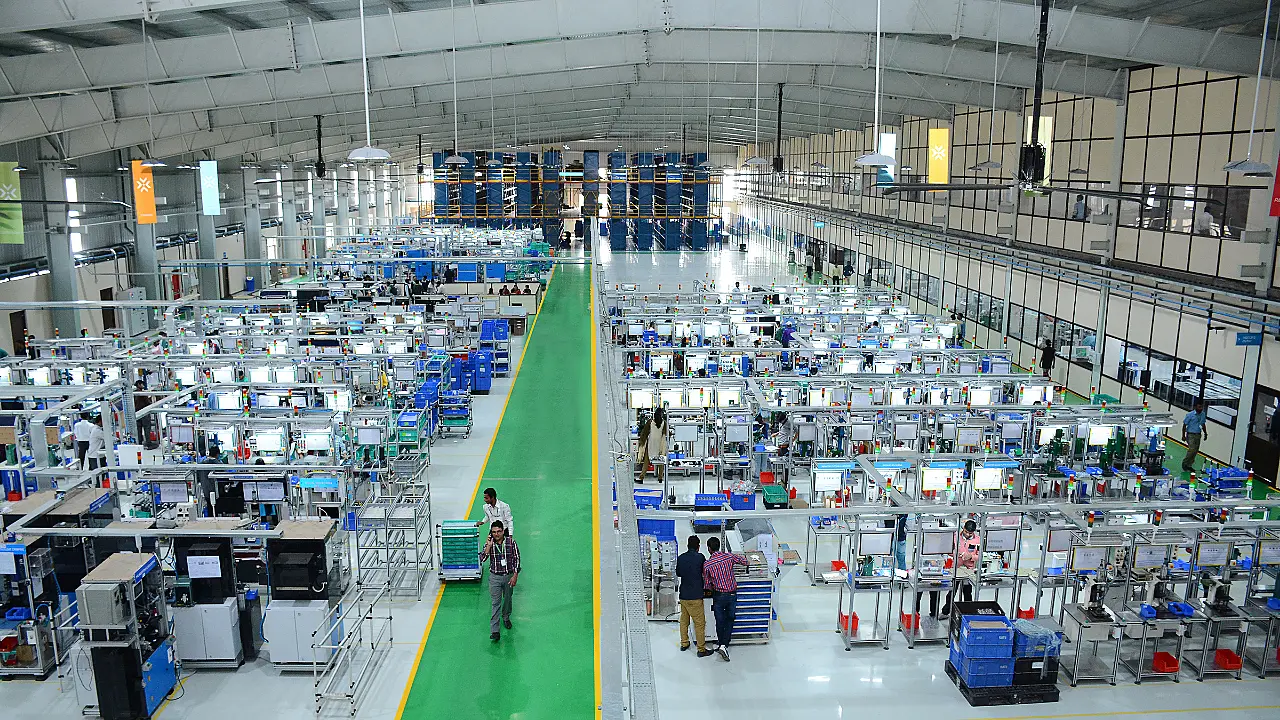 In a bid to bring in a razor-sharp focus on each of the businesses that Pricol is in, the Coimbatore-headquartered company has decided to bifurcate its businesses based on the products categories.
Speaking to Mobility Outlook, Vikram Mohan, Managing Director, Pricol, said the reorganising initiative will commence early next fiscal and will go on for over three quarters. The initiative will benefit the company in many ways, including getting technology or JV partners to move up in the value chain.
As part of this, the company hopes to consolidate its suppliers. Taking this initiative is the new head of purchasing, who had joined from Suzuki as our head of materials.
"We have already kick-started a programme, where we are moving to 65 super vendors, and each vendor will have a significant more amount of business than the 350 vendors that we have today. The exercise is delayed, thanks to COVID. We are also helping our vendors scale up and give us certain productivity and scale benefits. This will help us maintain our bottom line," Mohan said.
Vikram Mohan
The vendor rationalisation initiative will also help them get into self-certified status, making them direct-to-line suppliers, eventually eliminating or minimising quality evaluation at the company. In addition, the company is bringing in vendor champions and working very closely with them to help them improve their processes.
On asked if this would help the company contain the TAKT time of each product, Mohan said, "Eventually, it will; today, our manufacturing efficiencies are quite high. Unlike a die-casting or braking system company, we are becoming more of a tech company. About 4.5-4.8% of our sales is getting invested into product and process technologies unlike many other companies, and that is where our focus is going to be, to help us keep an edge on product quality and the technology in the product."
Mohan said that for every INR 100 crore of investment, the company would get about INR 400-450 crore of turnover. He said the company plans to invest another INR 600 crore starting from December 2022 or March 2023, which will take it to another growth step FY25 onwards. He mentioned that these additional investments would fetch about INR 1,800-2,000 crore of turnover.
Today, the company has a capacity of about INR 2,400 crore with the current product mix. "So, TAKT times and other things, while important, will not contribute hugely to the company's top line or bottom line as we are getting into more being a technology platform, more of software and more of hardware. This is what we are doing today in our DIS (Driver Information System) business, and we are going to keep investing money in that,' he said.
Nextgen TFT Connected Cluster 3
Years ago, two-wheeler customers looked at fuel economy as a primary criterion. Today, the customers look at styling, performance and the human interface. And the only human interface with the two-wheeler is the DIS.
"So that's why we have gone to connected vehicles. I'm alluding to two-wheelers because a large percentage of our business comes from this segment. Our focus will continue to be on two-wheelers. Even in rural India, the story remains the same as they look at connected vehicle solutions. We were selling a mechanical instrument cluster at INR 280, but in the newer clusters, we have even gone up to INR 8,000 per piece," he said.
Today OEMs talk of 10-15% of the cost of a two-wheeler to be its instrument cluster because it has navigation, geo-fencing, communication and everything. It is becoming more like a smartphone. "This is why I'm saying we are becoming more of a tech company and less of a manufacturing company in our sensing and our instrumentation or a DIS," he justified.
"Another big driver for growth is our instrument cluster's incremental price, which was INR 300 about 10 years ago, and is about INR 1,000 today. It will be INR 1,800 in about three years. So, even if the market remains flat, with our 50%-odd market share, the revenues will see a significant increase," he said.
Talking on the journey to the new realm, he said, "Earlier, we had 70-80 mechanical engineers in the company; today, we have 300 hardware and software engineers. So compared to all our competition, who have either foreign partners or collaborators from whom that technology is flowing through, the advantage we have had is entirely home-grown technology. And that has given us a firm footing. And that helps us increase our market share. So with our automatic progression of technology, the products' revenue will grow and keep earnings steady,' he added.
Detecting Sensing
Pricol is looking at an increased play in sensing, but not on actuation. Accordingly, it plans to announce an alliance or a joint venture in the sensing space soon. 'We are already in sensors, but in a limited arena. We want to increase our participation in sensors. The other area where we are growing is IoT and connected vehicle solutions that we are already present in today with home-grown solutions, hardware and software – with more focus on the hardware. We are again in talks with a couple of companies to launch a complete suite of products for connected vehicle solutions,' he said.
According to Mohan, a vertical that will continue to remain mechanical is pumps. However, Pricol will move from being a two-wheeler-focused company, with a very low value per vehicle to the value chain, into complex variable flow pumps, oil/water and fuel pumps for commercial and off-road vehicles. This is not going to get electrified in this decade because of the sectors or the conditions they are operating in, he averred.
For example, from manufacturing a 75-gram two-wheeler pump selling at about INR 80, the company will move to manufacture for a large off-road vehicle maker with more than 100 kg with complex geometries. Now, these pumps will continue to exist and fetch export revenue, he said.
"We could absorb all the technology from our Brazil acquisition and deploy it into India. And that is going to be an area that we will continue to grow in, in the mechanical products space. But it's a specialised market for a set of about 10 customers globally," he mentioned.
The company is also looking at getting into certain actuators but in a limited play. It will then become a sensing actuation and a flow company.
Pricol was also planning to rationalise its product portfolio by discontinuing the low value and low volume products. Mohan said this initiative was kicked off as Pricol had too diverse a product portfolio and a diverse customer base. So, the focus is now on about 200-250 part numbers for about 15 customers, which will give 90% of its revenue. The company has already reduced about 400 part numbers, he added.