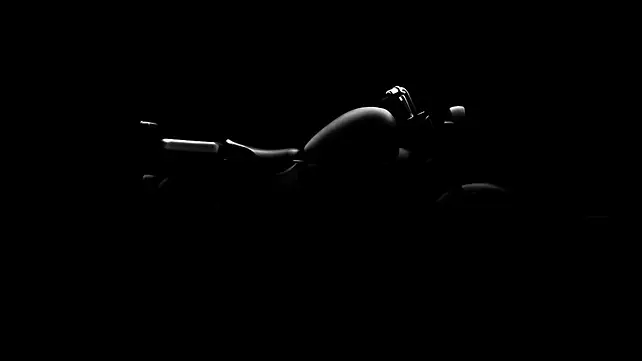 Aarya Commander Electric Motorcycle Teaser As Shared By The Company
Gujarat-based Aarya Automobiles will launch the Commander electric motorcycle at an introductory price of INR 1.60 lakh, ex-showroom. Powered by a 4.5 kWh battery, the electric motorcycle will return 125 km range, noted Tushar Chhabhaya, Director, Aarya Automobiles.
He said, "We will be manufacturing Commander electric motorcycles at our existing facility in Surat, Gujarat. The bookings of the motorcycle will start next month and the deliveries will commence from February next year."
The company claims to have invested INR 14 crore in setting up this facility and noted that the same can manufacture 1,000 electric motorcycles every month. Aarya Group will first retail the motorcycle in Gujarat, Rajasthan, MP, Maharashtra, and Karnataka.
Expansion in the electric three-wheeler space is also on the cards for the group, as it has submitted the prototype to ARAI for certification.
Tushar added, "With Aarya we are also keen to create job opportunities in the EV industry for Indian experts and provide them with a sense of job satisfaction along with pride in nation-building."
Also Read