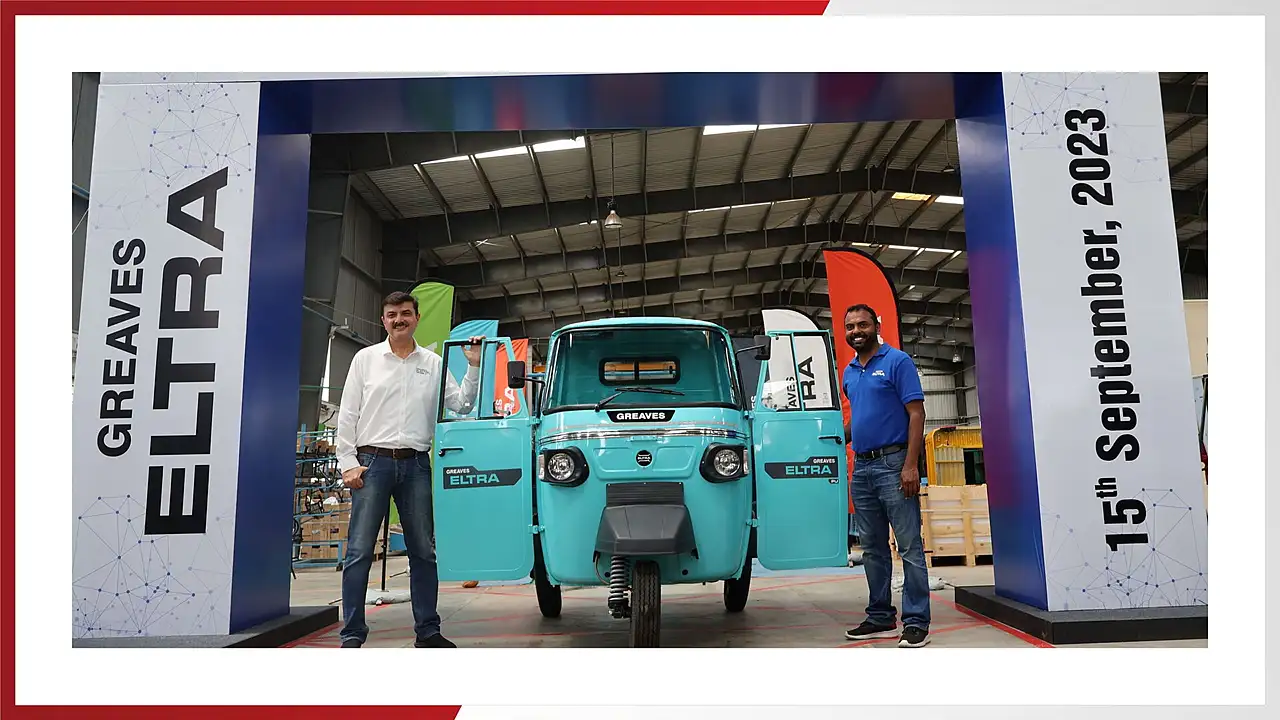 Greaves Electric Mobility has launched Eltra electric cargo three-wheeler, powered by a 10.8kWh battery, producing 9.5kW of power and 49Nm of torque.
The 6.2inch digital cluster of the vehicle comes with Bluetooth and navigation for business owners for tracking and optimising their fleet. This also includes features like geolocation and geofencing, vehicle and driver performance management, end-to-end fleet management, and remote diagnostics.
Sanjay Behl, CEO, Greaves Electric Mobility Business, mentioned, "With India's last-mile delivery sector growing exponentially with rising urban consumers, Eltra is well-suited for large and small businesses. Greaves Eltra is our promise of a smarter and more sustainable future".
Eltra will be manufactured by one of the subsidiaries of Greaves Electric Mobility at its manufacturing location in Hyderabad and will be available via Greaves Electric Mobility's nationwide network.
Also Read