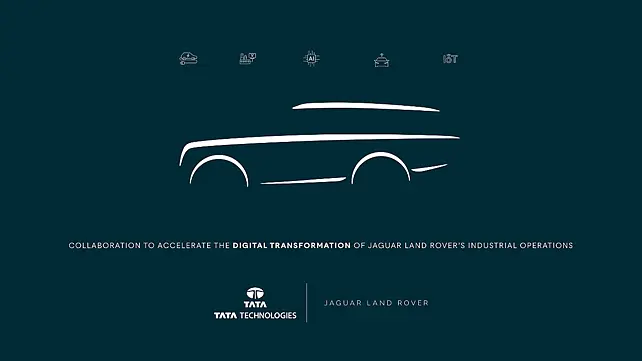 Jaguar Land Rover has announced that it will partner with Tata Technologies to accelerate the digital transformation of its industrial strategy. The first phase will include UK core production facilities, with solutions subsequently deployed to other global locations.
Interestingly the agreement furthers Jaguar Land Rover's alignment with the Tata Group of companies as part of its Reimagine strategy.
Tata Technologies' Enterprise Resource Planning (ERP) systems are also capable of aggregating, storing and interpreting data to provide insights instantly, helping companies respond to issues, challenges and opportunities in an agile and timely manner.
A press release from JLR noted that Tata Technologies will deliver end-to-end integrated ERP to transform its manufacturing, logistics, supply chain, finance and purchasing modules by bringing data and knowledge from multiple departments into one source.
The intuitive new user interface of Tata Technologies software will drive stability in operations, improving visibility both between teams and for suppliers. The net result for the company will be a more agile, faster-to-market capability for new vehicles, it added.
In addition to establishing a standard operating model, Tata Technologies will integrate SAP S/4 HANA and SAP BTP with the existing software to upgrade Jaguar Land Rover's architecture as part of the company's digital transformation strategy.
The SAP S/4 HANA software package represents a shift from legacy ERP solutions to a modern cloud-based system, driving operational efficiencies and stability.
Barbara Bergmeier, Executive Director- Industrial operations, Jaguar Land Rover, noted that the partnership with Tata Technologies will allow the company to accelerate the transformation of its core ERP infrastructure to deliver the efficiency and usability required for the future and transformation objectives.
Warren Harris, MD and CEO, Tata Technologies, said, "We believe this collaboration will help Jaguar Land Rover to build innovative and sustainable vehicles and achieve faster time to market using new-age digital technologies."
Anthony Battle, Chief Digital and Information Officer, Jaguar Land Rover, noted that the carmaker's digital transformation will play a pivotal role in the business becoming more agile as part of Reimagine and fulfilling its potential as a tech leader.
As part of its Digital 2024 programme, the company is transitioning to a cloud-native digital landscape, and the partnership with Tata Technologies enables us to take another important step on that journey, he added.
Also Read
JLR Appoints Rajan Amba As New MD