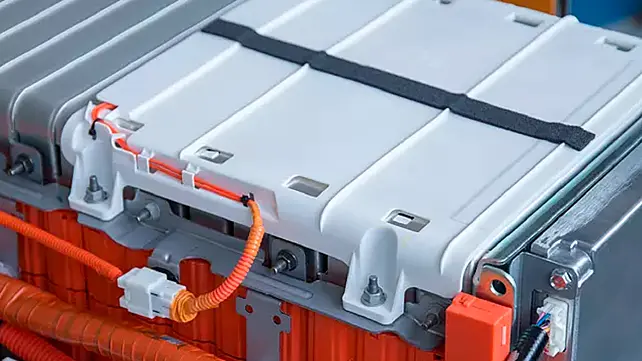 EV Battery (Representational Image)
In a bid to focus more on battery manufacturing, Servotech Power Systems has announced incorporation of a new subsidiary, Techbec Industries (TIL). This subsidiary will be engaged in the manufacturing of batteries, particularly lithium-ion batteries, and other allied activities.
TIL was issued the Certificate of Incorporation on September 13, 2022, and Servotech, which will be the holding company of TIL, would hold 63.5% share capital in the newly established battery manufacturing entity.
India must produce its own lithium-ion batteries in order to achieve its EV goals without importing any, noted Raman Bhatia, Founder and Managing Director, Servotech Power Systems.
He said, "TIL intends to bring specific focus to support the electric vehicle (EV) segment and the battery-as-a-service business model offering across its portfolio of commercial vehicles. In addition to the existing State Transport Undertakings (STUs) and government fleets, TIL will also cater to all business opportunities across passenger mobility applications.'
Battery manufacturing for EVs, e-rickshaws, and varied solar-powered solutions will be the prime focus of the newly formed company. TIL has set up a battery manufacturing facility at Safiabad, Sonipat, Haryana, which has a capacity to produce up to 600,000 units of battery packs annually.
Also Read
Will Scooter Sales Outnumber Motorcycle Sales In India?