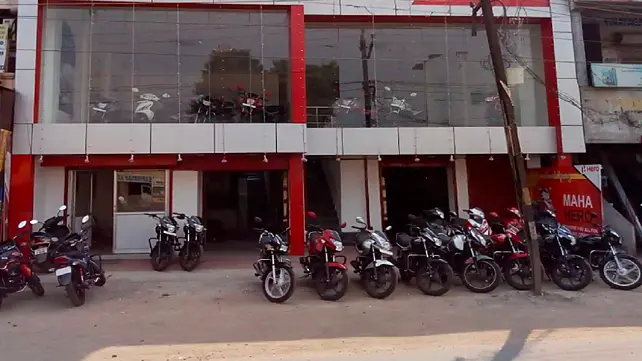 Vehicle manufacturers and dealers would have heaved a sigh of relief looking at the sales figures for April 2022, as shared by the Federation of Automobile Dealers Association (FADA). On a year-on- year (YoY) basis, total vehicle retail for the month of April 2022 grew by 37% across all vehicle segments in India.
In fact, April saw similar auto retail figures as March 2022. Vinkesh Gulati, President, FADA, said, while YoY comparison with April 2021 shows all categories in green with high growth rate, it is important to note that both April 2021 and April 2020 were affected by nationwide lockdowns due to phase 1 and 2 of the COVID pandemic, which witnessed no to negligible business. "Hence a better comparison will be with April 2019, which was a normal pre-COVID month," he said.
By that measure, auto sales during April 2022 slumped by over 6%, when compared to April 2019 data.
2W, 3W Sales Remain A Concern
The two-wheeler segment, India's most selling automobile vertical, was able to post 37.99% YoY growth in comparison to April 2021. In comparison to 865,628 2W units shipped during April 2021, a total of 1,194,520 units of 2Ws were shipped in April 2022. But when compared to April 2019 figures (1,338,382), April 2022 witnessed a slump of over 10%.
"The 2W segment, which has witnessed a slight increase in sales when compared to last month is extremely sensitive to price hikes and continues to remain below pre-COVID levels. It is a clear sign that Bharat has not been keeping up with India. Apart from rural distress, multiple price hikes coupled with high fuel prices are keeping the price sensitive entry level 2W customers away," Gulati argued.
Data from the three-wheeler segment, meanwhile, also continues to be a challenge and concern when compared to April 2019 figures. From the 48,733 units of 3Ws sold during April 2019, April 2022 marked a 13% decline to 42,396 units. The segment, however, posted a 95.91% increase in shipments when compared to April 2021. Only 21,640 units of 3Ws were shipped during April 2021.
"April 2022, when compared with April 2019, reveals that we are still not out of the woods as overall retails were down by -6%. Apart from PV and tractors, which grew handsomely by 12% and 30%, 2W, 3W and commercial vehicles are yet to turn green as these categories were down by -11%, -13% and -0.5% respectively," added Gulati.
PV, CV Continues To Gain
The passenger and commercial vehicle categories continued to gain momentum YoY. The PV segment posted 25.47% growth YoY in April 2022. This is, as a matter of fact, one of the only two automobile segments that posted growth even when compared to April 2019 figures. A total of 264,342 PVs were shipped in April 2022, whereas in April 2019 only 236,217 PVs were shipped, thus resulting in an 11.9% growth. In April 2021, a total of 210,682 PVs were sold.
Increase in shipments in the commercial vehicle category seems to be the happiest news in the automobile industry. As against 51,515 CV units shipped in April 2021, a total of 78,398 units were shipped in April 2022. This represents a 52.18% YoY growth. The CV sector, when compared to April 2019 data, slumped by a marginal 0.49% (78,781 shipments).
"The CV segment after a long downturn, which began post the announcement of axle load norms in 2018, is now witnessing demand recovery as all subcategories continue to inch north. Government's push for infra spending further aids sales," said Gulati.
In Conclusion
The Russia-Ukraine war and China lockdown, as per FADA, will continue to create demand-supply mismatch, thus delaying the availability of PVs. This, coupled with RBI's out-of-turn repo rate hike by 40 basis points has taken everyone off-guard. The move will curb excess liquidity in the system and will make auto loans expensive. This move might also apply brakes and dampen the sentiments further.