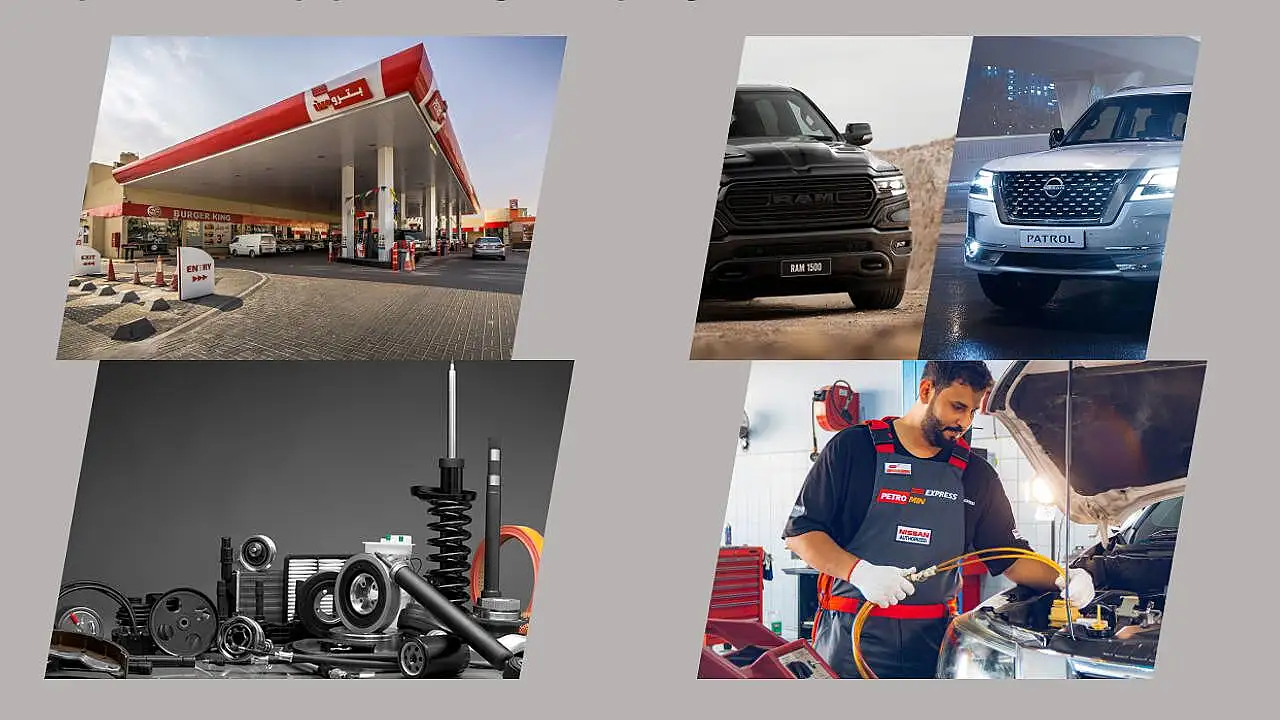 Petromin Express Service Centre, the recent initiative of Hindustan Petroleum Corporation Limited (HPCL) and Petromin Corporation of Saudi Arabia, is quietly building a customer base in Bengaluru and Chennai.
There are 16 centres in these two cities which cater to automobile servicing. Petromin and HPCL had signed a pact during the Saudi-India Investment Forum at the G20 Summit last September. At that point in time, Spare IT, backed by the former, was building the largest network of connected garages in the country and building a tech-driven ecosystem in the automobile service segment.
In India, HPCL and Petromin plan to set up over 1,000 express service centres nationwide and offer walk-in customers basic maintenance services that will be completed in less than 30 minutes. Facilitated by the app provided by Spare IT, these technology-based vehicle service centres will provide quality service while addressing basic maintenance needs.
Beyond India, Petromin plans to try out this initiative in other countries. Kalyana Sivagnanam, Group CEO, Petromin Corporation, told Mobility Outlook that pilot projects had kicked off in Malaysia and Morocco with ASEAN now on the radar.
While customers have the option of using authorised service centres of manufacturers, there is no transparency in pricing and labour charges. Besides, it is not the easiest of tasks getting appointments since numbers are limited in cities. The other option is roadside mechanics, but there are issues in terms of genuine spares, trained technicians and the right equipment.
"Petromin Express offers only genuine spare parts, in-house trained technicians and transparent pricing. With 40 to 50 outlets present in every city, customers need not book advance services," said Sivagnanam. Petromin and HPCL also plan to install 5,000 EV charging stations, which will eventually percolate down to servicing EVs, too.
Why HPCL?
Ensuring the right location in India is a huge challenge, and this is where having HPCL as an ally helps. Going forward, Bengaluru will have nearly 70 service centres in convenient spots. Typically, fuel stations receive an inflow of 1,000-3,000 cars and about 5,000 two-wheelers daily. "We are making our centres future-ready," said Sanjay Nigam, CEO of Petromin India & SE Asia.
The combined strengths of Petromin and HPCL, along with the parts supplied by Spare IT and trained technicians, will ensure that the centres are on top of their game in meeting future needs. "During the last year of our pilot study at four centres, the Google rating was 4.8-5. The tagline is a 'Brand New Feeling' as we target GenNext and explains why we have kicked off with Bengaluru and Chennai," he added.
Typically, customers visit service centres after the warranty period, but the pilot project indicated that about 10% had dropped in even before. In Saudi Arabia, Petromin Express is the authorised service centre for Nissan, and the new players entering India are also planning to use the brand to expand their presence in the absence of their own service network. This is true for EV fleets, too.
With 20% of the Indian car parc is with OE-authorised service centres, the balance is what is attractive to Petromin Express. Its centres will also offer services relating to wheel alignment/balance, batteries and accessories. The company is also developing white-labelled parts to support express service.
Optimised Layout
A typical HPCL Petromin Express Service Centre has three pits, and the normal turnaround time for servicing a car (including car wash, changing oil and air filters, cleaning AC filter, interior cleaning, tightening wheel bolts, checking tyre pressure and electricals) is 30 minutes. In terms of cost, said Nigam, it is marginally higher than roadside garages and over 30% less when compared to servicing premium cars at their authorised service centre.
"We have perfected this trimmed down version, as the three-bay workshop is manned by only four people," he added. Other add-ons, like the gangway in the garage, supervisors, managers, etc, have been eliminated, and this has reduced rentals.
From HPCL's point of view, the key was to support vehicles after their warranty period, which meant having on board a suitable partner, and this is when Petromin entered the picture. "When a customer comes to the service centre, he is guaranteed quality lubricant from HPCL, spares from OEMs and trained mechanics," said Amit Garg, Director – Marketing, HPCL.
Additionally, HPCL Petromin Express Service Centres offer an eco-wash that uses only two litres of water. "We are now putting up large-format retail outlets on new highways with amenities. Petromin is not into this area in a big way but many new things could follow in the future," he added.
Back home in Saudi Arabia, National Motor Company, part of Petromin, has dealerships for over ten vehicle brands and National Transportation Company for logistics and used cars. There are no immediate plans to have these in India, as the priority is to build the Petromin Express Service Centre brand, said Sivagnanam.
"We believe in getting into the business where we become leaders. The service business is a good entry because we want to build reliability and trust with customers. Besides, we have not still understood the Indian used car market well enough," he added.
According to him, India also offers tremendous opportunities for two/three-wheeler servicing in addition to cars. By the end of the decade, EVs and ICE vehicles would be serviced across vehicle categories.
To study market needs, a pilot project for express service centres was launched through Automin Car Services, a JV where Petromin holds 70%.
According to Nigam, with over 300 centres in Jeddah, 270 in Riyadh, and 200 in Dhaman, the Saudi Arabian entity had offered a new customer experience by way of trained technicians and its own brand of lubricants.
Technology Backbone
As he put it, the company's strength lies in its ability to straddle the entire supply chain for spares and lubricants as it deals with a slew of car models and brands. When a job card is opened, the ecosystem automatically connects this to myriad parts suppliers who cater to this need. Supply of parts is done as swiftly as the nearest dealer to the service centre on the app, with specially hired runners entrusted with the task.
The next step for Petromin in India is light repair through Petromin Autocare, which will operate on a hub and spoke model. Leads come from the express service centres, and the basket of services is complete except for routine maintenance and heavy repairs relating to the engine, gearbox, etc.
Nigam said Indian customers are very discerning and expect more while paying less. In the case of younger customers, they seek top-class experience, too, and Petromin plans to satiate this need with a lounge offering Wi-Fi and beverages.
Also Read:
HPCL Joins Petromin, Launches 16 Express Service Centres In Bengaluru, Chennai