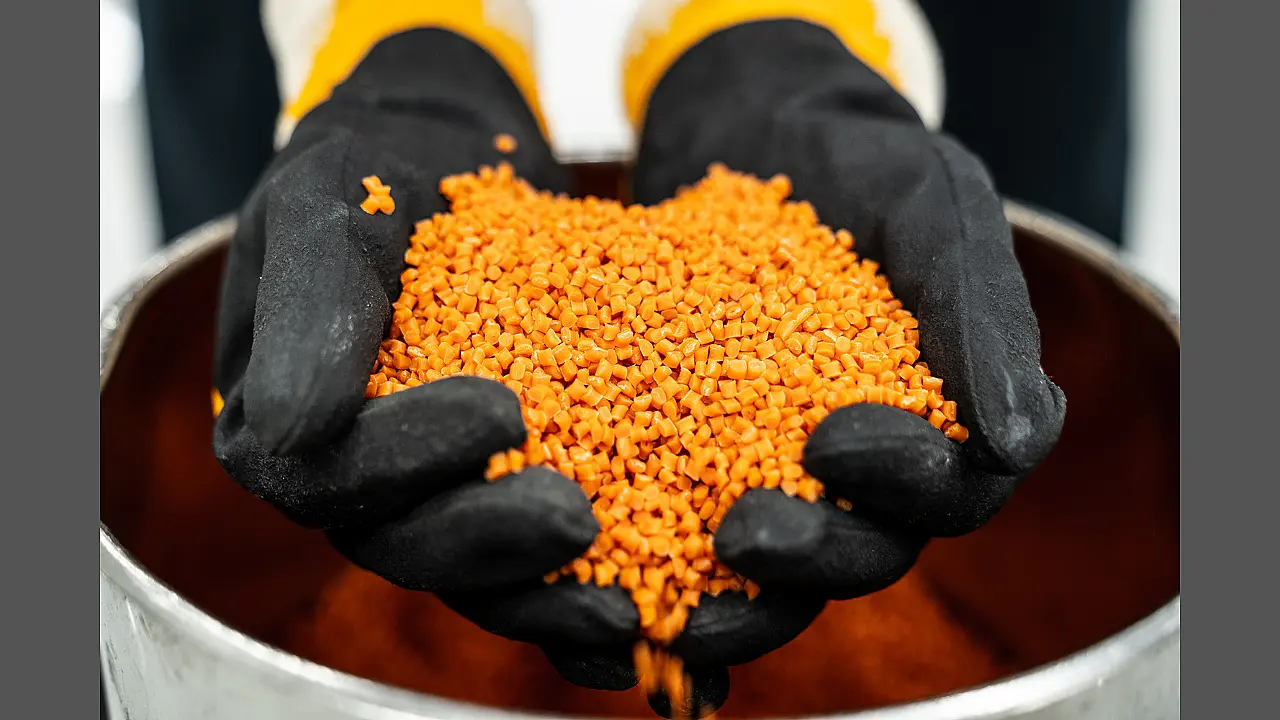 Original equipment manufacturers (OEMs) and EV manufacturers are increasingly seeking engineering plastics to meet stringent mechanical and chemical property requirements for various EV components. According to Transparency Market Research, this phenomenon eventually drives the valuation of the electric vehicle engineering plastics market to touch $ 11 billion by 2031.
According to the global market intelligence company, the development of lighter-weight electric vehicles will boost their range considerably, thereby catalysing the purchase of these vehicles.
Stringent mechanical and chemical property requirements for EV components generate massive revenue streams. The demand can be attributed to the polymers used in diverse components such as dashboard, interior trims, bumpers and lighting, electric motor and powertrain, and connectors and cables, the report noted.
EV production has gathered considerable momentum in several economies around the world. Robust policy push and government-driven incentives, including purchase incentives, are key pivots for promoting electromobility in the transportation sector. In addition, the increasing focus of EV manufacturers on meeting the safety, strength, and other performance requirements of automotive is bolstering the utilisation of engineering plastics.
Some prominent electric vehicle engineering plastics players include BASF SE, Kureha Corporation, Arkema, Eastman Chemical Company, Avient Corporation, Teijin, DSM, SABIC, Solvay, LG Chem Lanxess, Evonik Industries, DuPont and Covestro.
Key Findings
Extensive adoption of polycarbonate plastics for EV components will spur revenue generation, the report said. Polycarbonates have garnered noticeable attention from polymer manufacturers due to their salient impact resistance and properties to meet the transparency requirements of automotive components. As a result, the segment held a leading share of the EV engineering plastics market in 2020. Suppliers of engineering plastics thus are witnessing massive revenue opportunities in the sales of PC plastics, finds an in-depth research report by TMR.
Thermoplastic-based solutions gather popularity for strength and lightweigting performance, the report said. Several EV manufacturers are utilising thermoplastics for meeting the safety, durability, and lightweighting of automotive components to promote the driving experience. In particular, flame-retardant high-performance thermoplastics are extensively utilised in battery modules and other automotive components to ensure safety.
According to the research company, R&D in glass-fibre-reinforced Polyamide-6 boosts prospects.A number of polymer manufacturers are witnessing vast demand possibilities in glass-fibre reinforced polyamide-6 due to their potential in meeting stringent mechanical and chemical property requirements for OEMs. These are characterised by insulation property and shock absorption, and thermal management criteria. In addition, continued R&D of engineering plastics is opening new opportunities, the study said.
OEMs seek EV engineering plastics for complying with stringent emission standards. International standards, notably various ISO/IEC and LSR Standards, anchor the adoption of EV engineering plastics among OEMs. Chemical companies are keenly garnering revenue gains from the demand for polymer solutions, which help stakeholders in the EV industry comply with strict emission norms pertaining to fuel efficiency and the use of recycled waste and residues.
Key Drivers
Growing trends of electrification and weight reduction in vehicles have spurred R&D in high-performance polymer compounds.
Chemical companies in the EV engineering plastics market are increasingly customising their products to meet the requirements of polymers for external and internal automotive components, extending the horizon of the electric vehicle engineering plastics market.
Regional Growth Dynamics
According to the research company, the European economies, especially Germany, are prominent markets due to the strong demand for EVs on the back of steady policy push by respective governments.
The Asia Pacific EV engineering plastics market is projected to rise at a CAGR of more than 29.4% during the forecast period. The Asia Pacific is a highly lucrative market with sizable sales opportunities. The growth is increasingly fueled by massive revenue potential in China, the global market intelligence company noted.
Courtesy: Transparency Market Research. NB: Photo is representational; courtesy: Lanxess.