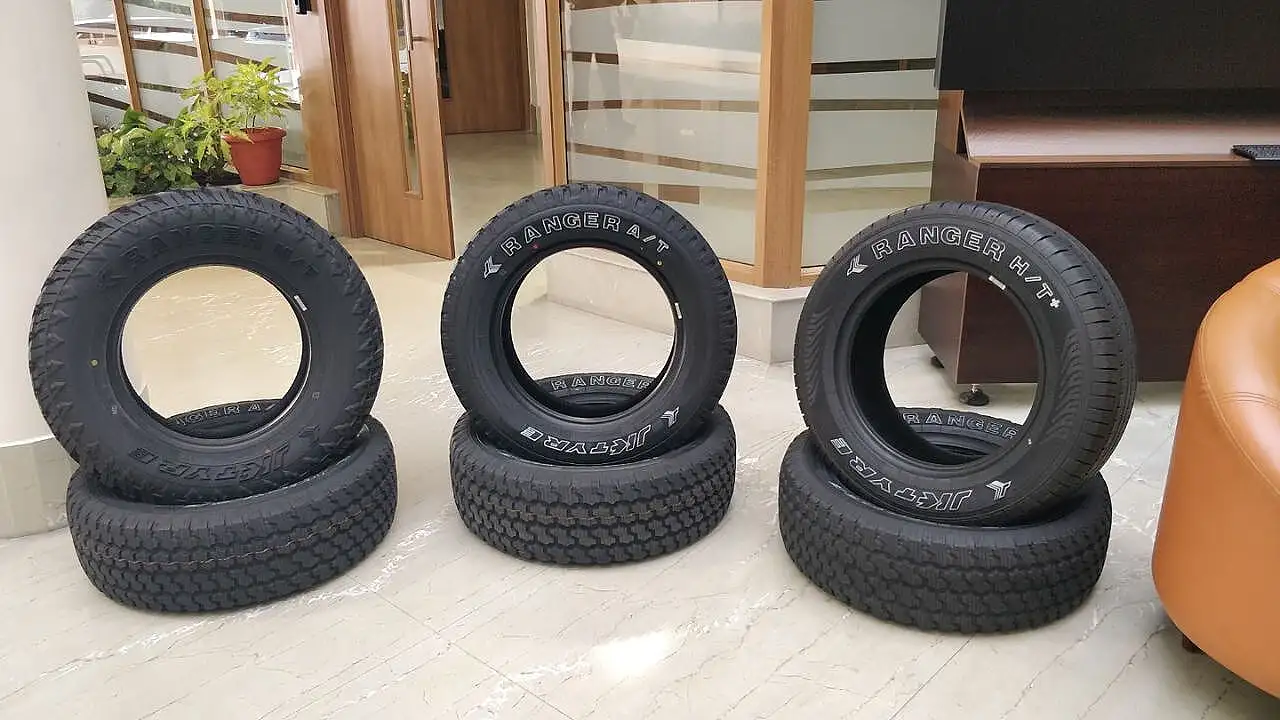 The advent of numerous cutting-edge technology, rising car sales, replacement cycles, safety, effectiveness, and total mileage of a vehicle, drive the global four-wheeler tyres market to grow at a CAGR of 6.8% till 2030.
According to the latest report by ResearchAndMarkets: 'Global four-wheeler tyres market, by tyre type, operation, application, distribution channel, estimation and forecast, 2017-2030,' the market that was valued at $167.59 billion in 2021 is estimated to reach $320.76 billion by 2030.
Technology
Developing sophisticated tyre technologies due to increased R&D investments aid in better grip and durability, eventually increasing the demand. Unfavourable weather, road conditions, and vehicle overloading are also anticipated to increase market demand throughout the projection period, the report said.
The increasing strategic activities of companies fuel the growth rate of the market. For instance, Apollo Tyres launched a new product in cross-ply technology for the commercial vehicle (CV) segment in India in April 2021.
In addition, JK Tyre cooperated with JBM Auto in April 2021 to supply radial tyres for JBM Auto's CITYLIFE CNG, and ECOLIFE electrified buses. Also, Nokian Tyres PLC announced in March 2021 that it will increase its passenger car tyre production capacity at its Finnish facilities by roughly 30%.
Rapid infrastructure development in developing economies, particularly India and China, has increased commercial vehicle and construction vehicle sales. Vehicle manufacturers can make significant money from the replacement and aftermarket tyre industry. Customers prefer high-performance tyres to ordinary rubber tyres because rubber tyres wear and break readily, the report noted.
Growth Drivers
According to the report, investments by the Governments in logistics and transportation sectors drive the growth significantly. As businesses strive to become carbon neutral by 2050, they are using green energy in their tyre manufacturing processes. They do this by investing in green energy, energy-efficient equipment, and zero-carbon products. For instance, the Michelin Group declared in February 2021 that it was trying to have all its tyres completely sustainable by the year 2050. Michelin collaborated on this with several groups, including Axens, IFP Energies Nouvelles, Pyrowave, Carbios, Enviro, and BlackCycle.
Vehicle Production
The rising demand and sales of vehicles boost the growth of the market. For instance, India is another important market in the area. After a rough third quarter, passenger vehicle sales improved and reached 3,10,294 units in October 2020, up 14.19% from 2,71,737 units in the same month last year. The Federation of Automobile Dealers Associations (FADA) reports that passenger vehicle sales increased by 4.17% in November 2020 to 2,91,001 units from 2,79,365 units in November 2019. The sales of new car tyres for vehicles in 2020 decreased by 36,439,000, or 17%, year over year, according to the '2020 Domestic Demand for Automobile Tires' report published by the Japan Automobile Tyre Manufacturers Association (JATMA). Due to COVID-19's impact, the first half of 2020 was impacted; nevertheless, demand for new car tyres started to propel soon after.
Regional Markets
By region, the global four-wheeler tyres market is divided into North America, Asia Pacific, Europe, the Middle East & Africa, and South America. The Asia Pacific market held the largest market share of more than 40% in 2021, with a revenue of $75.28 billion.
The global market is consolidated in the mid-level, with major producers like Michelin, Bridgestone, Pirelli, and others catering to both passenger and commercial vehicle tyre needs. However, in regional and highly concentrated Asian vehicle markets such as China, India, and Indonesia, domestic tyre makers dominate the market. The desire for high-quality, safe tyres drove automakers and end-users to prefer products from well-known manufacturers over smaller regional players. Furthermore, these big players have increased their R&D spending exponentially to integrate innovation with performance excellence. As a result, high-quality tyres for off-road and on-road applications have been developed, the report added.
Courtesy: ResearchAndMarkets. NB: Photo is representational; courtesy: JK Tyre.
Also Read:
Apollo Tyres Augments R&D Centre With Advanced Tyre-testing Facility
ICAT Joins KATECH To Support Pneumatic Tyre Testing