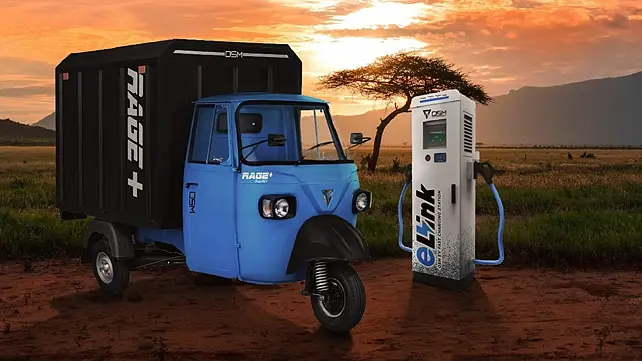 Agri Junction will be supporting Omega Seiki in deploying EVs by listing them on Agri Junction website
Omega Seiki Mobility and Agri Junction have partnered to deploy more than 10,000 electric two and three-wheeler vehicles in rural markets by FY23.
In the first phase, both companies will be introducing their electric vehicles in Tier II and III markets of UP and Maharashtra.The former's existing range of EVs will be deployed during the first phase. Agri Junction will be supporting Omega Seiki Mobility in deploying of these vehicles by listing them on Agri Junction website, providing access to credit via PM Mudra Yojna, associations with dealers, setting up EV infrastructure, and creating awareness for EVs amongst the farmer community, small businesses and people at large in rural markets.
Rural India is a huge market for electric vehicles, noted Uday Narang, Founder, and Chairman, Omega Seiki Mobility. He said, 'OSM is rigorously testing its electric tractors in its Korea and Thailand R&D centres and will be bringing new concepts of the tractor as a service and leasing for the Tier II and III markets by 2023. Electric vehicles, owing to their low operating and maintenance costs along with zero tail-pipe emissions, make an economically viable and environmentally friendly option for personal and commercial use for these cities."
Raj Yadav, Founder and CEO, Agri Junction, said, "We are excited to associate with Omega Seiki Mobility.'
In India, the last-mile logistics sector in the e-commerce industry is anticipated to increase by nine folds to $5.23 billion in 2025. Today, one out of five customers of e-commerce platforms originate from Tier II and III cities, the companies noted.