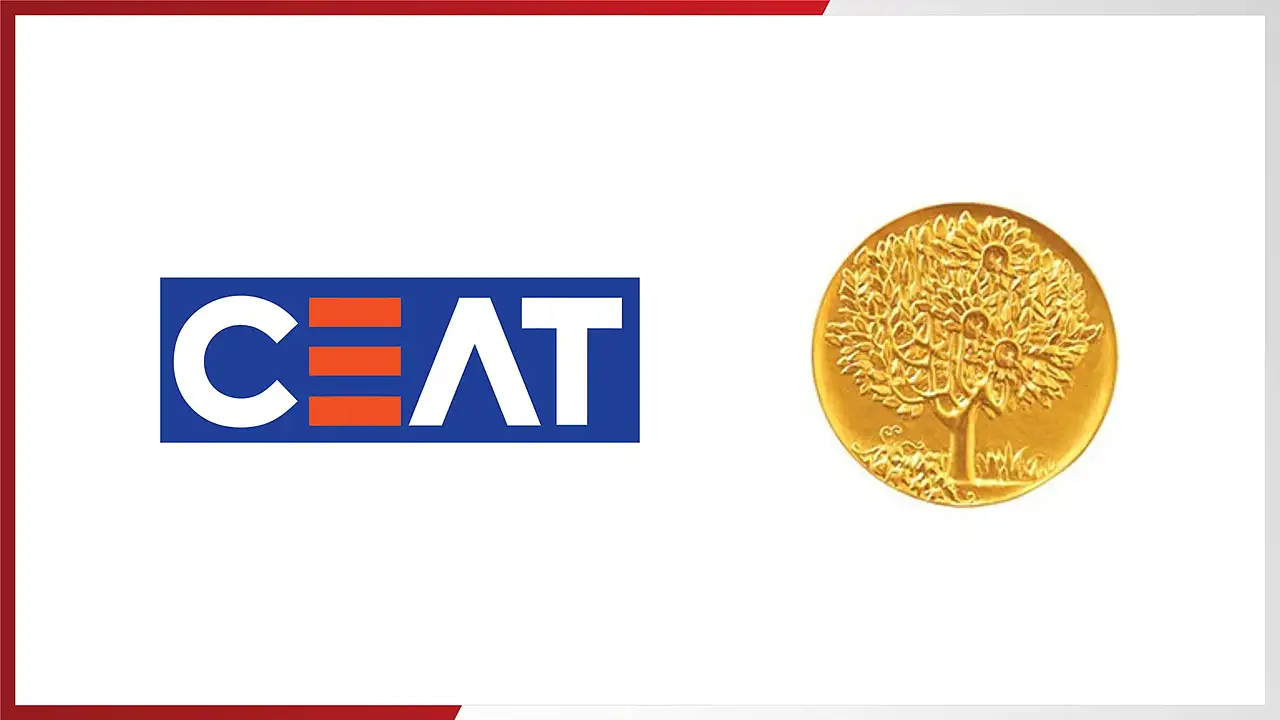 CEAT has become the first tyre brand in the world to win the prestigious Deming Grand Prize. The award, which is presented by the Union of Japanese Scientists and Engineers (JUSE), is one of the most prestigious quality awards in the world. The award is also a positive development for the Indian tyre industry, as it shows that Indian companies can compete with the best in the world.
The tyremaker was awarded the Deming Grand Prize for its excellence in Total Quality Management (TQM), a management approach that focuses on continuous improvement of all aspects of a business, aiming to provide customers with the highest quality products and services. It shows that TQM is a viable and effective approach to management.
Anant Goenka, Vice Chairman, CEAT, stated, "We're deeply honoured by the Deming Grand Prize. This accolade underscores our unwavering commitment to excellence. This achievement inspires us to continue leading the tyre manufacturing industry worldwide, focusing on quality and customer satisfaction."
Arnab Banerjee, MD & CEO, CEAT, added, 'Winning this prize reflects our robust business systems and processes, leading to the creation of highly reliable and dependable products and services every time. This is delivered through involvement of every employee and all stakeholders making it truly partnership based."
The company is constantly innovating to develop new and improved products that meet the needs of its customers. It is also committed to providing excellent customer service and has a strong track record of resolving customer issues quickly and efficiently.
Also Read
CEAT Specialty Achieves 5-Star Grading In Health & Safety Audit