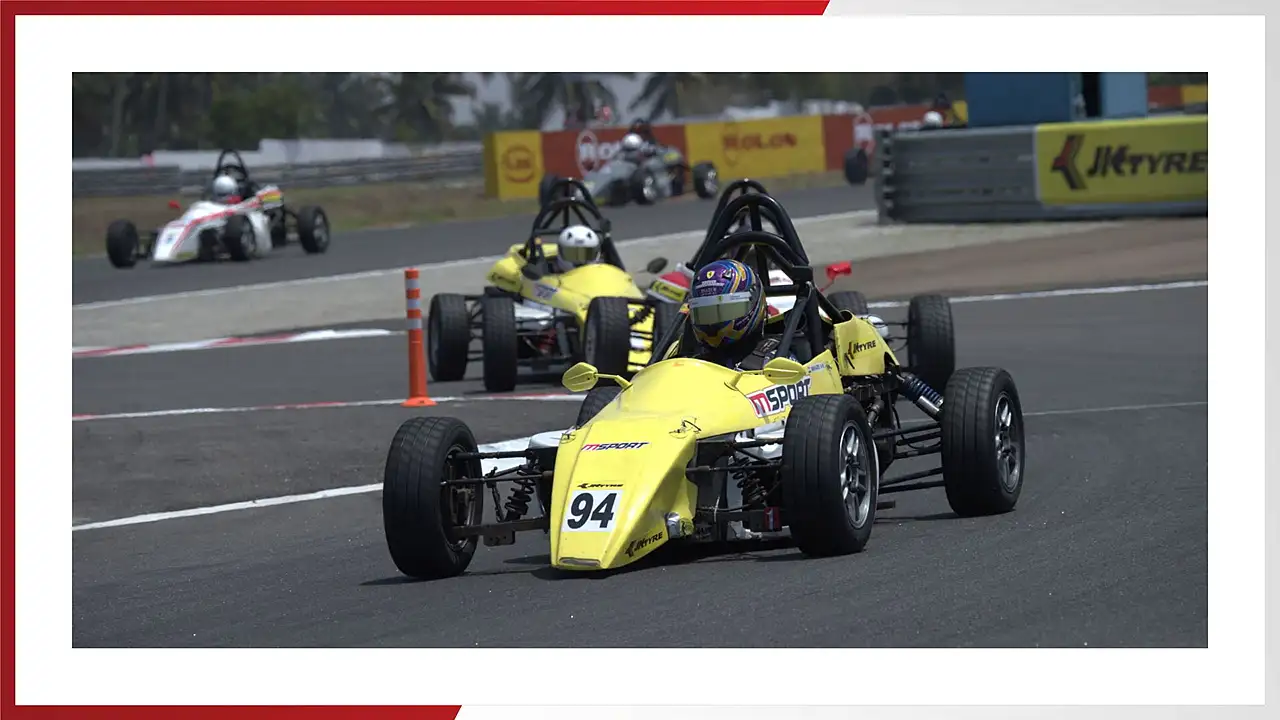 Motorsports enthusiasts are gearing up for an exhilarating weekend as the 26th JK Tyre FMSCI National Racing Championship Grand Finale kicks off at Kari Motor Speedway in Coimbatore from November 17-19. The championship, renowned as India's largest motorsports extravaganza, promises intense competition across four categories, with racers vying for both individual glory and the championship title.
In the premier LGB Formula 4 category, the spotlight will be on Ruhaan Alva of MSport, who is determined to break the Dark Don Racing's dominance and secure his first national championship. Currently leading with 52 points, Alva faces stiff competition from the Dark Don trio—Arya Singh, Tijil Rao, and Diljith TS—who, despite a point deduction in the post-event scrutiny, are poised for a fierce comeback in the final showdown.
The JK Tyre Novice Cup is shaping up to be a close contest, with Arjun S Nair of Momentum Motorsports leading the charts with 44 points. Joel Joseph of DTS Racing, in second place with 33 points, adds to the competition, making it a fight to the finish in this category.
Two-wheeler enthusiasts are not left out, as the JK Tyre Presents Royal Enfield Continental GT Cup and JK Tyre Presents 250 Cup promise thrilling battles. In the Royal Enfield category, Abhishek Vasudev leads the pack with 29 points, closely followed by Jagadeesh Nagaraj and Ullas S Nanda. Meanwhile, the 250 Cup sees Sarvesh Hallapa of Hubbali as the firm favorite with 20 points, while the battle for second and third place ensues between Abhinav G of Coimbatore and Aldrin Babu of Chalakudy, both tied with 7 points.
The Grand Finale of the JK Tyre FMSCI National Racing Championship marks the culmination of an outstanding season, with live webcasts available on JK Tyre Motorsport's social media handles. As engines roar and the checkered flag beckons, India is on the brink of witnessing the crowning of its new set of JK Tyre Racing Champions.
Also Read